Vestavia Family Dentistry & Facial Aesthetics provides facial aesthetics in our DentaSpa, which includes Botox® Cosmetic and Injectable Dermal Filler. Dr. Pruitt has completed intensive training, credentialing and advanced certification in Miami and Las Vegas from the nations leading experts in facial injectables. Dr. Pruitt has received Fellowship Certification with the International Academy of Facial Aesthetics.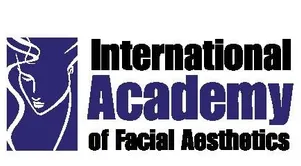 Botox® Cosmetic
Botox® Cosmetic is a simple, nonsurgical, doctor-administered treatment that can temporarily smooth moderate to severe frown lines in the Glabellar region (area between the eyebrows), Forehead, Crows Feet (area around the eyes), Brow Lifts, Corners of the Mouth, Lips, Chin and for the correction of moderate to severe "Gummy Smiles". Results typically last approximately 4 months. Botox® is the #1 non-surgical Facial Aesthetics procedure in the world. Treatment of its type approved by the Food and Drug Administration (FDA).
Injectable Dermal Filler
Vestavia Family Dentistry & Facial Aesthetics' Denta-Spa also uses Dermal Filler and can help you choose what's right for you to correct or enhance your natural features by adding volume. Dermal Fillers can stimulate your body to produce your own natural collagen. During your visit Dr. Pruitt will listen to your concerns and suggest the products that will give you optimal results. Patient comfort is always a concern and a prescription strength numbing cream and ice can be applied to the area to be treated prior to the treatment. When treating the lips some patients prefer a modified dental block which obviously we can take care of with ease and comfort. Areas that can be treated with fillers include the Lips, Nasolabial Folds, Cheeks, Corners of Mouth, Scars, Vertical Lines above the Lips, under Eyes and below the brow to give the appearance of a lift.
Dr. Pruitt routinely uses the number one injectable filler in the United States, which is a smooth consistency gel made of hyaluronic acid-a naturally occurring substance in your skin that helps to add volume and hydration to restore facial contours. Results can last 6 months to 1 year. This available with or without lidocaine but Dr. Pruitt only performs this procedure with lidocaine diluted within the filler, providing maximum patient comfort every time.
Please feel free to give us a call at 823-3223 for a no charge cosmetic consultation with Dr. Pruitt to see if Botox® Cosmetic and/or Injectable Dermal Filler is right for you. "LIKE" our Facebook page, Vestavia Family Dentistry, to stay informed of any specials we may be offering!